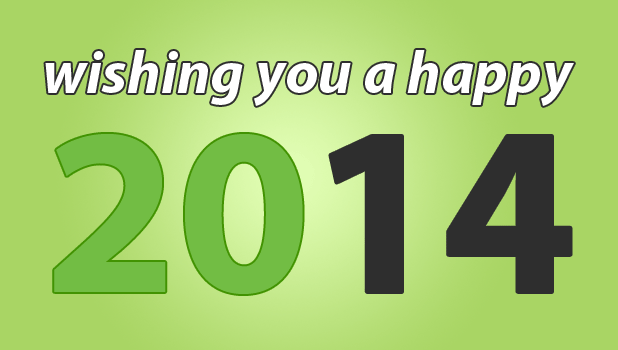 Happy New Year Screenleapers!
As we bid goodbye to another great year, we would like to highlight the improvements made to Screenleap this year and give you a preview of what's in the works for 2014.
2013 Highlights
Audio Conferencing
We launched integrated audio conferencing last January so that you can have a conversation with your viewers without having to use a separate conferencing service. Audio conferencing is available for free on all Screenleap accounts.
Screenshots
In February, we launched Screenshots, a browser extension that allows you to easily take screenshots of web pages, mark them up, and share them with others.
Browser Sharing
The browser extension we launched in February also includes support for browser sharing. Browser sharing is like screen sharing except only the contents of your browser are shared. It's especially convenient since it doesn't require you to have Java installed, and it works on Chromebook computers.
Broadcast Page Customization
In July, we added the ability to customize your broadcast page message. When you create a Screenleap account, you select a personal handle. Now you can customize the message viewers see when they visit your handle page (e.g., http://screenleap.com/your_handle) when you are not broadcasting your screen.
Broadcast Restriction and Locking
By default, broadcasts are public and viewable by anyone who visits your handle page. If you would like to share your screen to your handle page but want to restrict who can view your broadcast, you can do so as of the launch of broadcast restriction and locking in late July.
Screenleap for Mac & Screenleap for Windows
Having made viewing installation-free and hassle-free, we next turned our attention to towards simplifying the screen share process. We launched our Screenleap for Mac and Screenleap for Windows apps in August, which allow you to share your entire screen without having to first install Java on your computer.
Screenleap API, Version 2
We released version 2 of the Screenleap API in September. The Screenleap API makes it easy to programatically add screen sharing to your web app. Version 2 includes support for additional sharing options, customization options, and integration options. You now have the option of allowing your presenters to share their screen using the Mac and Windows apps in addition to the applet.
What's Coming in 2014
Branded Company Accoount
We will be launching our Branded Company Accounts next week. Branded Company Accounts will allow you to increase your viewers' exposure to your brand by providing them with a branded screen sharing experience for those important sales, support, and training calls. Branded Company Accounts will also include support for integrating the screen share viewer into your website, so your users don't have to leave your website to view your screen shares.
Customer Support Solution
Our upcoming customer support solution will allow you to easily see your customers' screens so you can provide them with faster and more effective support.
Faster Screen Shares
We will be taking advantage of a new web technology called WebRTC that allows us to double the performance of screen shares for browsers that support the new technology.
Wishing You a Happy 2014
We would like to thank you again for making 2013 a great one.  We really appreciate all the feedback and suggestions that you have provided us over the last year: Screenleap is the tool it is today because of you. Wishing you lots of health, happiness, and success in 2014!