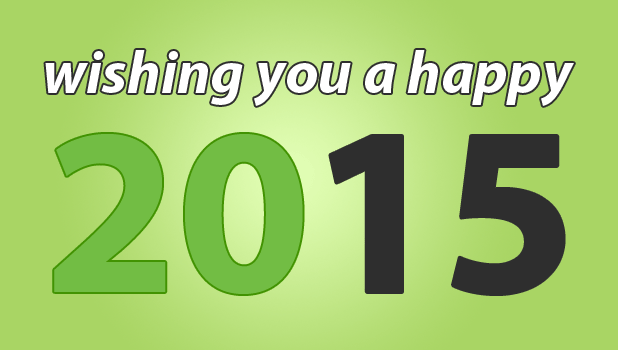 Happy New Year Screenleapers!
As we bid goodbye to another great year, we would like to highlight the enhancements made to Screenleap in 2014 to make screen sharing even easier for you and give you a preview of what's in the works for 2015.
2014 HIGHLIGHTS
Branded Company Account
We added the ability to customize the look-and-feel of your accounts so that you can increase your viewers' exposure to your brand for those important sales, support, and training calls. The Branded Company Account also includes support for integrating the screen share viewer into your website, so your users don't have to leave your site to view your screen shares.
Web Chat
You can now quickly communicate with your viewers during your screen shares without having to jump on a call with our integrated web chat feature.
Screenleap for Support
Screenleap for Support allows you to easily see someone else's screen so that you can provide them with better support. All you need to do is send a link to the person whose screen you want to view. The person will be guided through a quick install and then you will be able to see the person's screen.
Meeting Scheduler
You can now schedule screen shares in advance using the meetings feature. Meeting participants will receive an email that includes a link to the meeting and information for connecting to the audio conferencing bridge.
HD Audio Conferencing
We have upgraded our audio conferencing service so that you can enjoy crystal-clear conference calls.
COMING UP IN 2015
Faster Screen Shares
We have a beta version of a new web technology called WebRTC available on our browser extension for you to try out. WebRTC allows us to reduce the latency so that changes to your screen show up on your viewers' screens faster. We will be rolling out the technology to all our presenter apps later this year.
Recording
We will be launching support for recording your screen shares to both our subscribers and to our API developers at the end of the month. The recording feature will allow you to record your screen shares for later playback.
Integrated Audio
We will be adding support for sharing audio directly from your computer so your viewers won't need to dial-in to hear your presentation.
iPhone/iPad/Android Sharing
We will be adding support for sharing from your iPhones, iPads, and Android devices later this year.
Collaboration Features
We will be making Screenleap more interactive this year. To start, we will be adding support for viewing your viewers's mouse so that your viewers will be able to point things out to you during the presentation.
WISHING YOU A HAPPY 2015
We would like to thank you again for making 2014 a great one. We really appreciate all the feedback and suggestions that you have provided us over the last year: Screenleap is the tool it is today because of you. Wishing you lots of health, happiness, and success in 2015!

Latest posts by Screenleap (see all)